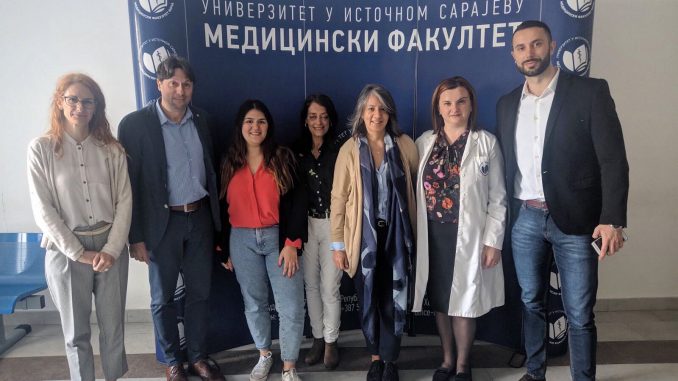 Representatives of academic and administrative staff from the higher education institution from Portugal Politecnico to Porto School of Health Sciences are currently visiting the Faculty of Medicine in Foča within the ERASMUS + exchange program.
The aim of the stay is to improve the cooperation between the teaching and administrative staff of these two faculties, to continue the cooperation in the field of student and staff exchange, as well as to identify areas for project cooperation.
The Portuguese professors held presentations of their faculty and the University, held meetings with representatives of the Health Care and Special Education and Rehabilitation programs, as well as the Dentistry program, and also took the opportunity to get acquainted with the space and equipment (centers and laboratories) Faculty of Medicine, as well as Foca University Hospital.